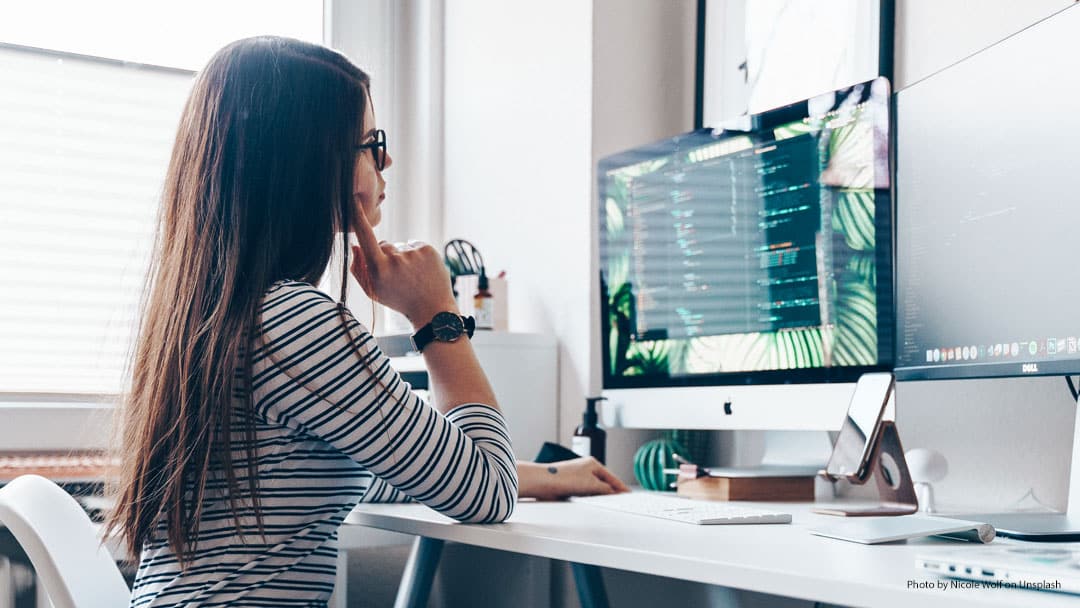 How remote work is affecting hiring in Jacksonville Florida
Jacksonville is being transformed by the rise of work from home jobs, bringing both new opportunities and challenges for employers and job seekers alike. In this blog, we'll explore how hiring is evolving as job seekers make it clear that they prefer work from home jobs in Jacksonville Florida.
How has remote work affected the availability of job opportunities in Jacksonville?
The surge in remote work has significantly expanded the hiring landscape in Jacksonville. No longer confined to just local candidates, employers can now tap into national or even global talent pools to find the best person for the job. For businesses based in Jacksonville, it has become easier to attract specialized talent that may be scarce locally.
Job seekers are also being affected by this increase in opportunities for remote work. The growing availability of remote work is also creating more opportunities for residents to access roles at out-of-state companies without having to relocate. But Jacksonville workers also now face more competition as they are pitted against a wider pool of remote applicants. Candidates must upskill and differentiate themselves more than ever. Yet overall, they seem to feel that the benefits of increased access to remote work far outweighs the heightened competition.
Are employers in Jacksonville more open to hiring remote employees now?
The pandemic proved remote working is not only viable but can also be highly productive. As a result, the stigma around work-from-home employees has diminished tremendously. Most Jacksonville employers are now much more receptive to bringing on staff located outside the city or letting local team members work from home part-time or full-time.
Hiring managers have adapted to evaluating candidates virtually and onboarding new hires remotely. They've implemented tools and technologies to collaborate across dispersed teams. While some roles still require local presence, flexibility has become the default.
What are the industries in Jacksonville that have embraced remote work the most?
Jacksonville's thriving business sectors have been leaders in adopting remote work. Big industries like healthcare, banking, and insurance are onboarding remote staff. Professional services like marketing, HR and IT have also gone remote. Companies are building fully distributed teams of consultants, designers, and technical experts. Fields like customer service, accounting, and administrative support are specifically suited for remote work Jacksonville.
How has the demand for certain skills changed due to remote work?
Remote work has increased demand for familiarity with digital tools such as:
Video conferencing tools – Zoom, Teams, WebEx
Collaboration apps – Slack, Asana, Miro
Cloud computing – AWS, Google Cloud, Azure
Cybersecurity – encryption, VPNs, endpoint protection
With dispersed teams, expertise in effective virtual communication, project management and self-motivation have also become more valued by hiring managers. This means hiring managers need to look beyond just technical capabilities when evaluating candidates for remote roles. That said, technical skills are valued too for work from home jobs in Jacksonville Florida.
Are companies in Jacksonville hiring more freelancers or contractors for remote work?
Many Jacksonville employers are engaging freelancers or contractors to fulfill specialized project needs, tap niche expertise, and maintain workforce flexibility. Independent contractors are hired for temporary or ad-hoc remote work Jacksonville like software development, graphic design, HR consulting, and data analysis. The key is clearly defining project scope and deliverables. With good coordination tools, freelancers can seamlessly integrate with remote teams.
By building a bench of pre-vetted contractors in niche skills, organizations can rapidly scale up and down projects without the overheads of full-time employees. At the same time, clearly defined SOWs, solid communications, and async collaboration tools are key to managing these contractor relationships.
What tools and technologies are employers using to support remote work?
To enable collaboration and productivity among remote employees, Jacksonville companies are adopting tools like:
Video calls – Zoom, Google Meet, GoToMeeting
Instant messaging – Slack, Microsoft Teams
Project management – Asana, Jira, Trello
Online document sharing – Google Drive, Office 365
Virtual whiteboards – Miro, Mural
VPN and cloud security – Cisco Umbrella, Okta
Performance monitoring – TimeDoctor, ActivTrak
Choosing the right mix of technologies has become a critical strategy consideration for organizations embracing remote teams. Each tool needs to seamlessly integrate into a unified digital workplace. Effective change management and training helps drive user adoption. And technologies must be mobile-friendly and accessible from anywhere. With a holistic approach, companies can build a virtual environment that keeps remote workers engaged and empowered.
Are there any specific industries in Jacksonville that have seen a decline in hiring due to remote work?
Industries requiring extensive in-person customer interactions are now competing for workers who have more work-from-home options than they used to. Examples include:
Restaurants and hospitality
Brick and mortar retail
Medical clinics and hospitals, although virtual healthcare is on the rise
Local government – permitting and licensing offices often require in-person applicants
Wherever and whenever possible, adapting to flexible work from home jobs Jacksonville Florida will help these industries attract talent. Tactics like contactless services, enhanced digital experiences, and hybrid online/offline models are helping bridge the gap. Adopting flexible and creative approaches to combining physical and virtual will strengthen hiring for these sectors.
How Hiregy can help with finding remote workers?
As remote work grows, Hiregy is the go-to partner for Jacksonville companies seeking to build distributed teams with exceptional talent. Here is how we can help:
Access to our network of highly qualified remote candidates ready to join your team;
Screening technology that surfaces the technical and soft skills needed to succeed in remote roles;
Assessments tailored to identify candidates who exhibit remote work success factors like self-motivation;
Customizable remote onboarding and team integration blueprints based on best practices; and
Post-placement support for remote talent engagement and productivity.
Our expertise in recruiting for virtual roles goes beyond just access to remote workers. We leverage data and insights to identify candidates with the right balance of digital proficiency and soft skills to thrive in work-from-home environments. Our onboarding playbooks help reinforce culture and equip teams for remote collaboration. And our post-placement support keeps engagement and productivity high. In partnership with Hiregy, your company can build world-class virtual teams aligned for the future of work.
_________
The future of work is remote. Let us help you adapt your hiring strategy to find talent that will drive performance from anywhere. Reach out today to learn more about partnering with Hiregy.