Free Resources for Employers
True Cost of Hiring Guide
Calculate Your True Cost of Hiring
What does that open position really cost the company?
Download Hiregy's True Cost of Hiring Guide for a closer look at the 3 costs you must consider in every open position:There are many costs to consider when calculating the real cost of an open position.
Opportunity Cost of Unfilled Position
Opportunity Cost of the Hiring Manager
Recruiting Investment/Cost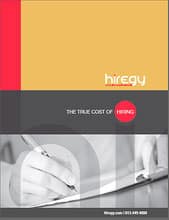 The Hiring Manager's Toolbox: 22 Surefire Interview Questions
Looking for questions to ask in your next interview? 
The interview process is your time to really get to know a candidate. Asking the right questions throughout the interview will give you a better sense of an individual's work experience and skill set, as well as their personality and ability to fit in at your company.
Download The Hiring Manager's Toolbox: 22 Surefire Interview Questions to use as a guide as you prepare for interviewing job candidates. Asking each of the questions in the guide will provide you with plenty of information about your candidate to make a confident decision about their future with your company.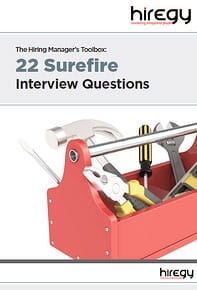 A Manager's Guide to Onboarding
A good onboarding procedure can save companies money by helping new hires become more productive, Hiregy's onboarding guide was developed with hiring managers in mind, to make the onboarding process at smooth as possible. This guide includes:much more quickly. If an employee feels like they have found their "fit" in the organization, they are much less likely to move on.
What to do when new employees enter the company.
What onboarding looks like.
How to implement the onboarding process.
The Do's and Don'ts of onboarding.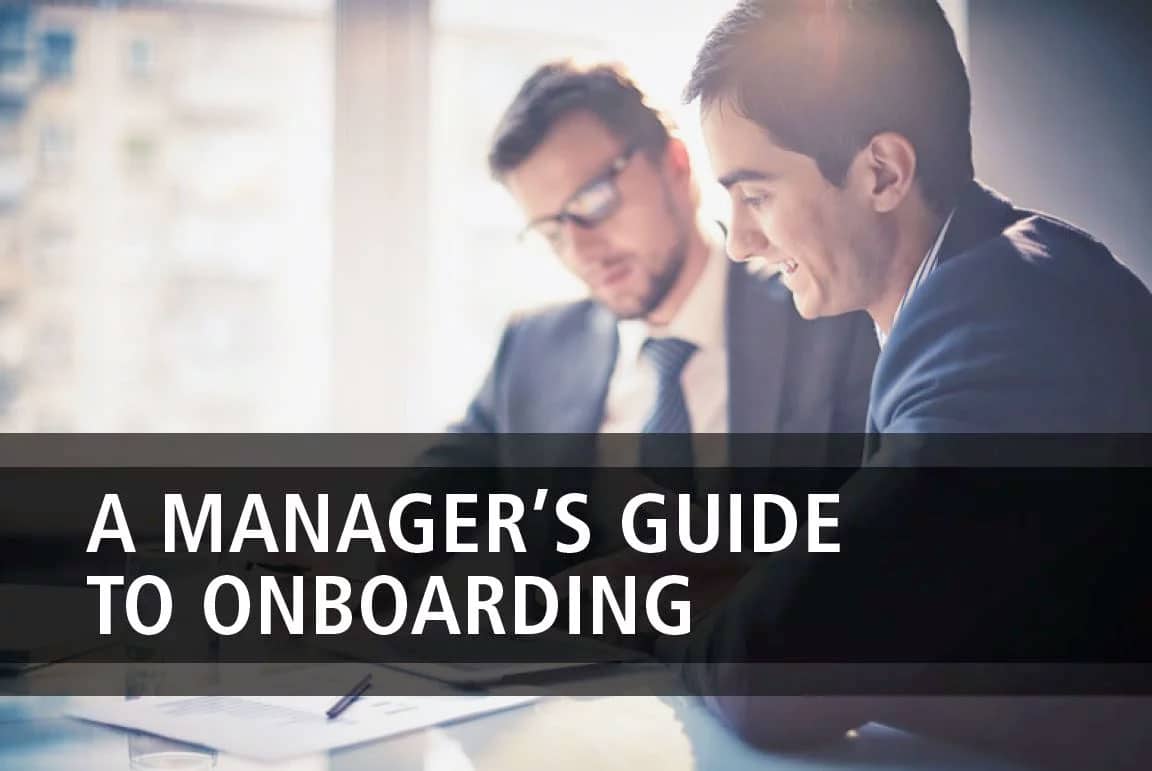 How to be a Resume Detective
Hiregy's How To Be A Resume Detective aims to turn hiring managers into Resume Detectives, eagle-eyed recruiting gumshoes that can sniff out the perfect candidate from a simple 8.5″ x 11″ piece of paper.
Downloading How To Be A Resume Detective will teach you to spot:
Resume red flags.
If a candidate perfectly matches the job description.
Overqualified candidates.
The dangers of the Job Hopper.
…and more!
A resume is often a hiring manager's first exposure to a candidate. Within every resume there are clues that show whether a candidate is worth the investment of time and resources necessary to advance them to the interview stage of the hiring process.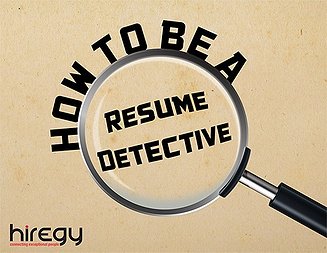 Find Your Next New Hire
Is your business ready to hire exceptional new team members? Hiregy can help. Connect with us to get all of your questions answered.