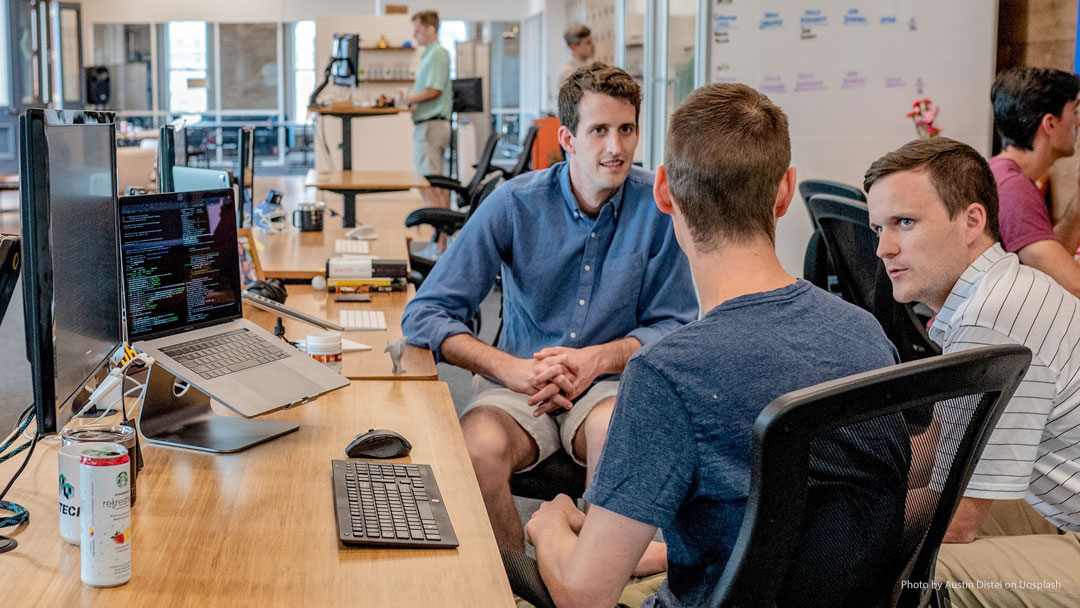 Q2 2023: Recruiting, staffing, and hiring trends in Jacksonville, Orlando and Tampa, Florida
Recruiting a talented workforce has always been critical to success for Florida employers. That's why Hiregy puts together a quarterly snapshot of hiring trends for the Florida markets we serve, including Tampa, Orlando, and Jacksonville. Our goal is to help businesses understand the factors influencing our job market, so they can find ways to attract the best and the brightest. Here are the trends we've been watching over the last few months:
Hiring remains strong across Florida
Let's start with good news for Florida's job market: the second quarter of 2023 saw a surge in hiring, with the unemployment rate remaining at a record low. While this might seem unexpected given global economic uncertainty, there are a few factors contributing to this trend.
This period of the year is often associated with a pick-up in jobs. Businesses have come out of the quieter winter months and are now taking action. Many companies have also completed annual planning and forecasting and can now make informed decisions about staffing levels.
While recession worries have kept businesses on edge, there is a sense that fear is diminishing, or at least that companies are not willing to stand idle while they wait to see what happens. Many have taken steps to reduce risk, such as bringing on contract-to-hire and project-based workers to keep their companies properly staffed and remain competitive. Overall, they are electing to stay focused on their immediate circumstances rather than the broader economic climate.
Companies are looking for more support during the hiring process
Many businesses are shifting strategies when it comes to managing recruitment, especially those experiencing rapid growth and dealing with heavy workloads. They are turning to staffing firms like Hiregy to manage more of the hiring process.
For teams that are managing more day-to-day responsibilities than ever, having an external expert to handle recruitment is an appealing option. Hiregy, for instance, provides comprehensive support, including finding and vetting candidates, conducting skill assessments and tests, scheduling interviews for client teams, managing communications with candidates, and overseeing the onboarding process. This level of collaboration saves time and resources, and also supports seamless integration of new hires into their roles.
According to Hiregy Executive Vice President Shaun Androff, "The Hiregy clients who have decided to hand over more of the hiring process to our team just love the new level of service they're getting. We do everything from scheduling and setting up zoom interviews, to following up on equipment for new hires. It's really reduced the burden of finding the right people to bring on and streamlined the onboarding process."
Savvy businesses are making room for mentorship
Employers initially anticipated a transition back to office-based work, but working from home is still strongly preferred by employees. This reality, combined with the tight job market, have led companies to become more open to accommodating both in-office and remote work options.
Interestingly, a candidate's willingness to work in the office is now seen as a valuable skill by employers. They appreciate workers who are flexible in this regard, highlighting how the nature of work has changed due to the pandemic and advancements in remote collaboration technology.
Despite this increasing acceptance of remote work, it is still presenting challenges for both workers and managers, particularly when it comes to mentorship and skills development. With limited face-to-face time, companies need to get creative about engaging and developing new team members.
Hiregy recommends developing formal strategies that mix virtual and in-person opportunities for team members to learn new skills, collaborate with more experienced coworkers, and develop deeper relationships with others in the company. This might mean gathering for community volunteering projects; formalizing one-on-one mentorship programs; and planning regular video calls, on-site workshops, and face-to-face meetings for individual teams. It's also a good idea for managers to make themselves available immediately before and after virtual meetings to give staff members regular access to a place and time to ask questions and get guidance.
The hiring climate demands a need for speed
With the summer season approaching and people planning their vacations, companies need to ensure they keep their recruitment process swift and efficient. Unemployment rates are low, making it a candidate's market. Companies cannot afford to delay hiring decisions or keep potential hires waiting. If a hiring manager is out for an extended period, alternatives need to be in place to keep the process moving. This might include an interview with another team member familiar with the company culture, or perhaps an office tour to help candidates feel more connected while they wait.
Hiregy CEO Bill Fries draws an analogy with sports recruiting. "If sports recruiters are excited about a prospect, they check in with them regularly to stay on their radar. They ask how their senior year is going, help them understand more about what the coach is like, and send branded hats and shirts so they stay engaged. Companies need to do the same thing."
The key takeaway is to keep conversations with top candidates active during the hiring process. A period of silence may lead them to believe that your company is not interested, potentially leading them to pursue and accept other opportunities. The goal is to make them feel valued. Even if they do not end up joining your team, a positive recruiting process may lead them to speak favorably of your company to others, and to consider applying for future open positions.
Employers are working hard to attract and retain talent
The competitive job market has Florida employers looking for ways to make their companies stand out. They are enhancing the work environment, organizing catered lunches and food truck visits, and taking other steps to boost morale, create a sense of community, and increase employee retention.
Companies are also becoming more flexible about rehiring former employees. This is a shift in mindset, as it used to be more common for businesses to firmly close the door behind departing workers. They are now recognizing that a past worker's familiarity with the company and its processes can be beneficial.
A Hot Tip for Florida Employers
A notable benefit for Florida employers embracing remote work is potential savings on workers' compensation insurance. If an employee works from home at least 50% of the time, the company's workers' compensation rate can drop, sometimes significantly. As of this publication date, this applies to both full-time and temporary employees, as long as they qualify as "clerical telecommuter employees." This is an added incentive for companies in Florida to consider remote work options.
——
The current market dynamics require companies to move fast and decisively, and having a strong partner like Hiregy can be a significant asset. Contact us today to find out how we can help your business connect with exceptional candidates.