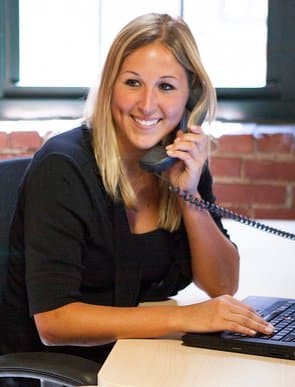 Human Resources are vital to an organization's success. Effective management of human resources is necessary for all organizations in order to ensure that the right people are doing the right type of job in the organization. Since organizations are giving more and more importance to the management and development of human resources, the need for people who can efficiently do this task is also increasing. Among the specific skills required of them, HR generalists are expected to have strong organizational and people skills, as well as an eye for detail.
To work in HR, you must be able to communicate with all levels of employees and management and enforce company policies. HR associates are involved in all aspects of hiring, employee retention and engagement, benefits administration, strategic planning, disciplinary actions and terminations. When staffing this role, you should be asking questions that specifically test a candidate's HR knowledge as well as their interpersonal skills.
Listed below is a sample of 5 thought-promoting inter
view questions to help you determine if you are hiring the right candidate for your organization.
1.  Tell me about your most recent experience working as a generalist.  What was involved in your role? Depending on the size of the organization, and the structure of the HR department, your potential candidate may have been involved in all aspects of working as a generalist, or may have been responsible for one main area of HR, for example, talent acquisition. Depending on the needs of your organization, will instantly determine if this is the right candidate for the job.
2.  How would you handle an employee who breaks company policy, and can you provide an example of when you had to address this issue?  With this question, you are looking to identify how a potential candidate would handle internal conflict within the organization and have them provide an example of their problem-solving skills. Is this candidate well-versed in employment law and will they stay within the legal boundaries of addressing those issues?
3.  How did your HR department contribute to planning, creating, maintaining, and changing the corporate culture?  What were your significant contributions to establishing the work environment for people?  How a candidate brands their organization from the interview stage, through the selection and onboarding phase are significant in creating a cohesive organizational culture.  Does the potential hire match with the vision and mission of the organization?
4.  Were you involved in any recruiting in your last job?  How did you handle difficult job requisitions and/or challenging hiring managers?  One of the most important tasks of HR (whether generalist or talent acquisition) is to help the organization in its recruitment efforts by streamlining the process for the hiring managers. Potential candidates should be prepared to discuss how they handle both the challenge of working with the hiring managers and how they have identified talent matching the skill set and the corporate culture of the organization.
5.  What do you think is most important to ensure employee satisfaction?  The HR department is responsible for making and/or updating company policies. How a company keeps employees engaged is very important to the success of an organization. This question identifies what the potential candidate views as important and how they look to reduce turnover in an organization.
This list gives just a brief overview of some very important questions to ask during an HR Generalist interview.  While it may vary according to the size of your organization and the internal structure of the HR Department, these questions elicit thought provoking answers from the potential candidate and will help determine if this candidate is right for your organization's needs.
Hiregy is a professional recruiting and staffing agency located in Tampa and Orlando.
Keep up with Hiregy online at hiregy.com, and make sure to check us out on Facebook, Twitter, and LinkedIn.