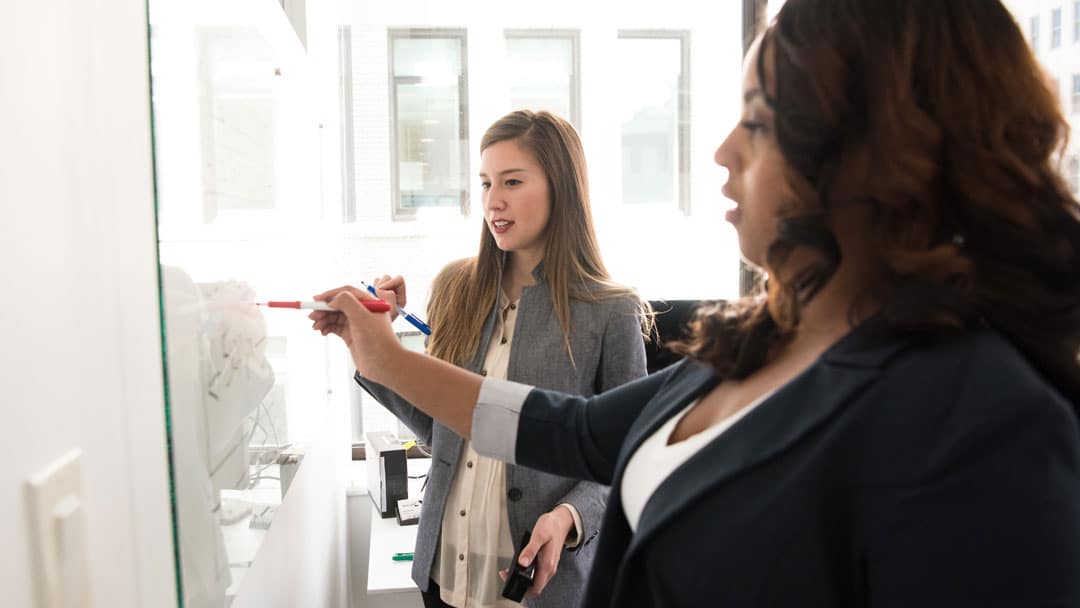 Hiring Trends: Summer 2022
Hiring Trends: Summer 2022
The warmer months of 2022 arrived with growing acceptance that COVID is likely here to stay, and an increasing desire to find ways to live with it as part of daily life. For companies, this is a welcome shift, as it's driving more employees to consider venturing back to the office, at least a few days a week. At the same time, it's becoming clear that the pandemic has changed the workplace they're returning to in meaningful ways.

Remote work has moved in
Earlier this year, many businesses were holding on to hope that interest in remote work would be temporary. Continued demand from candidates suggests it's here to stay. The good news is that companies are finding effective hiring and work practices to meet this reality. They've become better at recognizing roles that are a good fit for remote workers, and they're doing a good job of communicating their expectations for off-site employees.

In-office work has been resuscitated
Despite employees' interest in remote options, there's also growing openness to returning to the office – 73% of workers report a willingness to return at least a few days a week, although some businesses are finding that team members are looking for up to a 20% bump in salary to do so. The exception is senior positions, where pay tends to be stable regardless of where the work is done.
A lack of best practices for hybrid work models has left companies experimenting with approaches to time spent in the office. Practices vary widely, from requiring one week each month when all employees are in the office to designating a single day each week when everyone works remotely.
A silver lining to this time of transition: as employees move back into the office, many are remembering the positive aspects of in-person work. They are sharing lunches and watercooler news and taking advantage of face-to-face brainstorming and collaboration.

The talent wars continue …
Despite signs of economic instability, unemployment remains low and employers are still facing fierce competition for the best talent. Those who spend too much time vetting prospects are losing them quickly to faster moving businesses.
"Hiring is like a tight housing market right now," explains Hiregy Executive Vice President Shaun Androff. "When you walk into a house that checks all your boxes, you don't go out to look for five more perfect houses, because you know there's another eager buyer waiting in the wings. The same applies to candidates. If you don't make an offer quickly, your dream hire will be off the market."
One strategy businesses are using to expand their candidate pool is targeting a wider geographic area when looking for hybrid and remote employees. There are limits to how far they're willing to reach, however. Nearly 85% want to hire candidates who live within a reasonable drive to the office so they can come in for face-to-face work as needed. They also prefer to hire workers from their home state to avoid the accounting and tax hassles of crossing state lines.
Savvy businesses are also starting to value skills over experience when vetting candidates. Those with demonstrated expertise and/or specialized training are now being considered for roles that used to require a minimum number of years working in a given field. Employers are also more accepting of candidates who served short stints at multiple companies over the last few years, especially in light of the pandemic's impact on workers.

Financial roles in high demand
Companies are seeing a shortage of financial talent at all levels, from accounting clerks to controllers. Competition for senior financial team members is especially high, and employers are moving quickly on candidates who match their needs. They're also becoming more flexible about how much formal training and prior experience prospective hires have. In addition, businesses are tapping their own resources by promoting and training from within. Grooming current employees for senior positions or moving employees from other departments into accounting roles can bridge the gap until the talent crunch eases.

Buzz is building around "quiet quitting"
Many workers are expressing determination to find work that interests and engages them and feel less committed to companies that don't help them achieve this goal. The term "quiet quitting" has popped into popular culture to describe this phenomenon. It refers to disenfranchised workers who put the bare minimum into their work while seeking fulfillment outside the office or through second jobs.
While the coined term has negative undertones, it's important to remember that pursuing meaningful work and achieving work/life balance are worthy goals. Smart companies look for ways to support each worker's professional development and maintain healthy communications between managers and team members. Also, working with a recruiting agency that understands your company culture and screens prospective applicants carefully for fit can help to surface candidates who will thrive in your workplace.
For more than 18 years, Hiregy has specialized in helping companies find the right new hires for their unique business. Contact us today to find out how we can help your business connect with exceptional candidates.