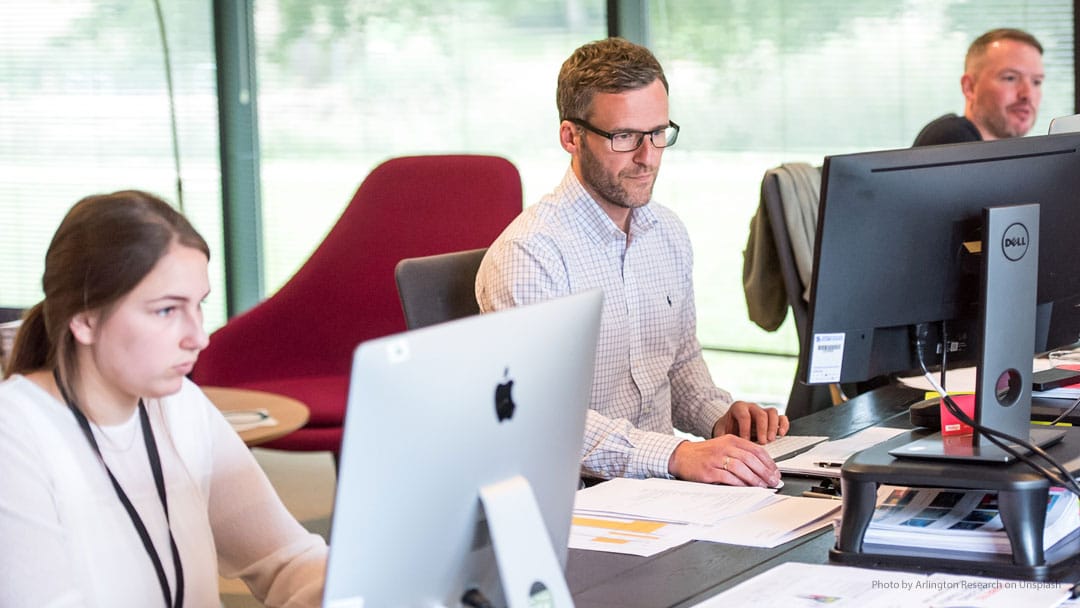 How to get hired for the best customer service jobs in Jacksonville, Florida | Hiregy Guide
If you're looking for the best customer service jobs in Jacksonville, Florida, you're in luck. The city has a booming economy and a growing job market, which means there are plenty of opportunities to find work in this field. However, with so many options available, it can be overwhelming to figure out where to start your job search. In this guide, we'll go over some tips and strategies for getting hired for the best customer service jobs in Jacksonville FL.
Customer service jobs in Jacksonville
Jacksonville is home to numerous businesses in different sectors. The city's economy relies on industries such as healthcare, finance, and transportation, and each of these industries has a strong customer service component. Customer service is critical in these Jacksonville industries because it affects customer loyalty, repeat business, and referrals, all of which contribute to a company's bottom line.
In addition, Jacksonville is a city with a fairly high cost of living, and many residents depend on excellent customer service to navigate their daily lives. This could include calling a healthcare billing team to discuss a charge or getting help with an insurance bill. Therefore, having skilled Jacksonville customer service representatives is critical for businesses in Jacksonville to maintain customer satisfaction.
What qualifications do you need for a customer service job?
Before you can get hired for the best customer service jobs in Jacksonville FL you need to have the right skills. Customer service representatives must have strong communication skills, be able to solve problems quickly, and be able to handle difficult customers. You can develop these skills by taking classes in customer service or by gaining experience in related fields such as sales or hospitality.
If you have previous customer service experience, make sure to highlight it prominently on your resume and cover letter. Jacksonville employers are often looking for customer service job candidates who have experience working with customers, as this shows that you have the necessary skills to handle a variety of situations. Be sure to mention any customer service awards or recognitions you've received, as well as any metrics that demonstrate your success.
Strategies for finding the right customer service job
Networking  
Networking is a powerful tool when looking for a job in any industry, and Jacksonville customer service no exception. Attend industry events and meetings of professional organizations to connect with other professionals in the field. Joining customer service groups on social media platforms like LinkedIn and Facebook can also be an effective way to connect with other professionals and stay up to date on industry trends.
Working with a Jacksonville staffing firm
One of the most effective ways to get hired for the best customer service jobs is to work with a staffing and recruiting firm. These firms specialize in matching qualified candidates with employers looking to fill customer service jobs. Staffing and recruiting firms can provide you with access to job openings that may not be advertised publicly and can also help you prepare for interviews. The best staffing firms in Jacksonville, FL, will also pay close attention to finding a position for you with a company that has a work culture you will enjoy. Other benefits of working with a staffing firm in Jacksonville include: 
Access to unadvertised jobs. Many employers work with staffing and recruiting firms to fill their best customer service positions, giving you a better chance of finding a job that is the right fit for you. These companies prefer to work with staffing firms to fill positions, rather than posting job ads online or in newspapers. This is because they know that the staffing firm will screen candidates and only send them the most qualified candidates for consideration.
Assistance with resume writing. Staffing and recruiting firms can provide valuable assistance with resume writing. They can help you tailor your resume to fit the specific job you are applying for. Your resume is your first impression with potential employers, and it should showcase your skills and experience in customer service. Make sure your resume highlights your achievements and any relevant experience, such as handling customer complaints or managing a team. Be sure to also include any relevant certifications or training courses you have completed.
Assistance with interview preparation. Interviews can be stressful, but preparation can help ease your nerves. Reputable Jacksonville staffing and recruiting firms can provide you with tips and strategies for acing your interview. Research the companies you are interviewing with and be prepared to answer questions about their products or services. Be ready to discuss how you have handled difficult customer situations in the past and be sure to have questions prepared to ask the interviewer.
Guidance and support throughout the hiring process. The hiring process can be intimidating, especially if you're new to the job market or haven't looked for work in a while. When you work with a Jacksonville staffing and recruiting firm, you'll have access to guidance and support throughout the hiring process. This can be invaluable, particularly if you're nervous about the job search process or aren't sure how to present yourself to potential employers.
Customized job search based on your skills and experience. Another benefit of working with a Jacksonville staffing and recruiting firm is that they can customize your job search based on your skills and experience. When you meet with a recruiter, they'll ask you about your career goals, skills, and experience. Based on this information, they'll be able to identify job opportunities that are a good fit for your unique set of qualifications. This can save you time and effort in your job search, as you won't have to sift through job postings that aren't a good match for you.
Need help finding a great customer service job in Jacksonville FL?
Getting the right customer service job can open the door to new possibilities in your career and life. Hiregy can help you locate the right position. Contact our team today to find an exciting new role.