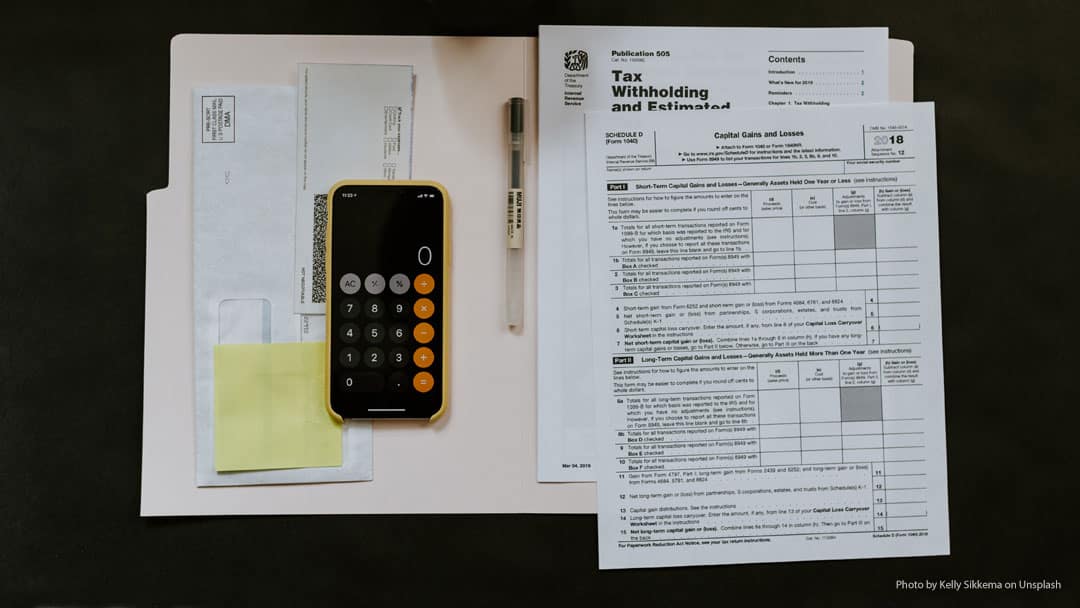 How to Find an Accounting/Bookkeeping Job in Florida
If you're fascinated by numbers, have a keen eye for detail, and are interested in helping businesses succeed, you may be thinking about a career in accounting or bookkeeping. Florida, known for its warm climate and bustling business scene, presents a lot of opportunities for people who want to build accounting and finance careers. Let's explore how you can start your journey in accounting or bookkeeping in the Sunshine State.
The Difference between Accountants and Bookkeepers
Though similar, the roles of accountants and bookkeepers are not the same. Bookkeepers handle day-to-day financial transactions like recording income and expenses, invoicing, and payroll. They are the ones who ensure all financial data is recorded correctly, which is vital for the business.
Accountants, on the other hand, take a broader view. They analyze the business's overall financial health, help with tax preparation, and provide advice to business owners. They use the financial data that bookkeepers help manage to provide these insights.
If you enjoy focusing on details and managing daily transactions, bookkeeping could be a good fit for you. If you prefer a broader view and like the idea of helping guide business decisions, consider pursuing a career as an accountant.
How Do I Become an Accountant or Bookkeeper in Florida?
Starting a career in accounting or bookkeeping involves some key steps.
Step 1: Get Your Education
Every journey begins with a first step, and in this case, it's your education. To become an accountant or bookkeeper, you need to complete your high school education. Pay special attention to math classes and consider taking business classes if your school offers them. Then, you'll likely need to continue your education at a college or university. For accountants, a bachelor's degree in accounting or a related field is usually required. For bookkeepers, an associate degree or even a certificate in bookkeeping could be enough.
Step 2: Gain Experience
For entry-level jobs, employers often look for some experience. This could be an internship or a part-time job in a related field. You might work with a local business, help with a family business, or get involved in clubs or activities that let you practice skills like budgeting.
Step 3: Consider Certification
For accountants, the next step is often to become a Certified Public Accountant (CPA). This involves passing a CPA exam. After passing, you'll need to meet work experience requirements to get your CPA license from the Florida Board of Accountancy. You can find detailed information about these requirements at this link: Florida CPA Requirements.
For bookkeepers, certification is optional, but it can make you more appealing to employers. The Certified Bookkeeper (CB) designation from the American Institute of Professional Bookkeepers is a well-known certification.
Are Accountants and Bookkeepers in Demand in Florida?
Florida is home to many types of businesses, large and small, and each one needs help managing its money. That's where accountants and bookkeepers come in. They help businesses stay organized, manage their financial transactions, and plan for the future. According to data from the Bureau of Labor Statistics, jobs for accountants and bookkeepers are expected to grow in the coming years. So, there's plenty of opportunity to build careers in finance.
Navigating the Job Market in Florida
While there is demand for accountants and bookkeepers in Florida, it takes effort to find the right opportunity. To find open positions, you can check online job boards and the websites of companies you'd like to work for. Networking with other people in your field can also open doors to opportunities that you might not find otherwise. Consider joining local or online professional groups, attending events, and reaching out to professors, classmates, or other people you know in the field.
Working with a recruiting firm like Hiregy is another great way to find available positions. Employers contact our team when they need to find qualified accounting and bookkeeping candidates who are a good fit with their company culture. Our services are paid for by these employers and are free to candidates. We can also review your resume with you and provide interview tips.
The Role of Technology in Accounting and Bookkeeping
In today's world, technology is a big part of accounting and bookkeeping. Computer programs and apps can automate many tasks, making the job faster and more accurate. As an accountant or bookkeeper, you'll likely use software for tasks like data entry, payroll, tax preparation, and financial analysis.
Commonly used software includes QuickBooks, Microsoft Excel, and specialized accounting software like Sage or Xero. Learning to use these tools can make you more efficient and marketable.
Even with the best software, businesses still need people who can analyze data, understand complex regulations, and make smart decisions. As you build your technical skills, don't forget to work on these human skills as well.
Becoming comfortable with technology can make you a more effective accountant or bookkeeper. And, as technology continues to advance, who knows what exciting new tools will become available to help you succeed in your career.
What Questions Should I Ask if I Get an Interview for a Florida Accounting or Bookkeeping Job?
When you're called for an interview, it's a sign that an employer is interested in you. You should also be interested in them and ask some questions to learn more about the job. Here are some questions you might ask:
"What does a typical day look like in this job?"
"Which skills are most important for success in this role?"
"What are the opportunities for growth and learning in this position?"
"How would you describe your company culture?"
Asking these types of questions shows that you're serious about the job. It also helps you decide if the job is a good fit for you.
Continuing Your Education and Professional Development
Even after you've landed your first job, your journey is far from over. To advance in your career, you'll want to keep learning and improving. This might mean going back to school to earn a master's degree in accounting or a related field. Or it might mean earning additional certifications.
For accountants, certifications like the Certified Management Accountant (CMA) or Certified Financial Analyst (CFA) can open new opportunities. For bookkeepers, becoming a Certified Public Bookkeeper (CPB) or earning a certification in a specific software, like QuickBooks, could help you advance.
Professional development also includes learning on the job, attending industry conferences, and joining professional organizations. These can help you stay updated on changes in the accounting and bookkeeping fields, learn from your peers, and even find new job opportunities.
How Much Do Accountants Make Near Tampa, Florida?
Accountants make different amounts of money depending on their experience, location, and the type of work they do. For example, salaries for an accountant in Tampa might fall near $60,000 to $70,000 per year. More experienced accountants can make more than that.
When you're starting out, you might make less money than a more experienced accountant or bookkeeper, but don't worry – you'll have lots of chances to grow. As you gain experience and earn additional certifications, your earning potential will increase.
Contact Hiregy Today!
Accounting and bookkeeping jobs can be very rewarding – not just in salary, but in the satisfaction of helping businesses succeed. If you're ready to start looking for a meaningful career in these areas, contact the Hiregy team. We're ready to connect you to exceptional Florida employers.