As 2019 gets underway, it's a good time to recap some of the things that influenced Central Florida employment in 2018. With a strong economy and low unemployment, Central Florida saw greater opportunities for job seekers. Here are some of the key happenings from the past year.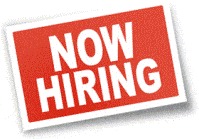 Tourism Sets Record: Statistics from the third quarter of the year showed tourism not only booming, but shattering records from previous years. According to Visit Florida, nearly 96 million tourists had visited the state by September, creating a boon for customer service positions and other jobs in the hospitality industry. Both employers and employees of hotels, restaurants and attractions, as well as other businesses in Central Florida, reaped the benefits of this record-breaking year.
Job Market Strength: The past year saw Florida's unemployment rate drop below the national average of 3.9. With a statewide average of 3.7, and an average of just 3.6 in Tampa Bay, the market was rich with opportunity for job candidates. Both employers and employees tapped the services of recruiters during 2018. For employers, competition for new hires was fierce, so working with a recruiter helped hiring managers find good candidates for permanent or temporary work. For job seekers, recruiters offered an effective means of targeting desired companies and positions and securing those positions quickly.
Construction and Healthcare: Increases in both commercial and residential building boosted jobs and profits in Central Florida's construction industry. Newcomers moving to the state fueled the need for more housing, and an aging population pushed the need for more and better healthcare services. Projections suggest that both of these industries will continue their strong growth through 2019.
Growth and Expansion: Several major players in the Central Florida market planned expansion in 2018 and the coming years. From technology company to hospitals, businesses in the Orlando and Tampa Bay areas unveiled plans to grow. Manufacturing jobs increased, adding nearly 15,000 positions to the economy. And Tampa Bay took the honor of ranking first in the state in demand for highly skilled STEM workers.
The coming year promises to be a strong one for workers and employers in Tampa, Orlando and surrounding communities. Contact the Hiregy team to find out about opportunities in your area.