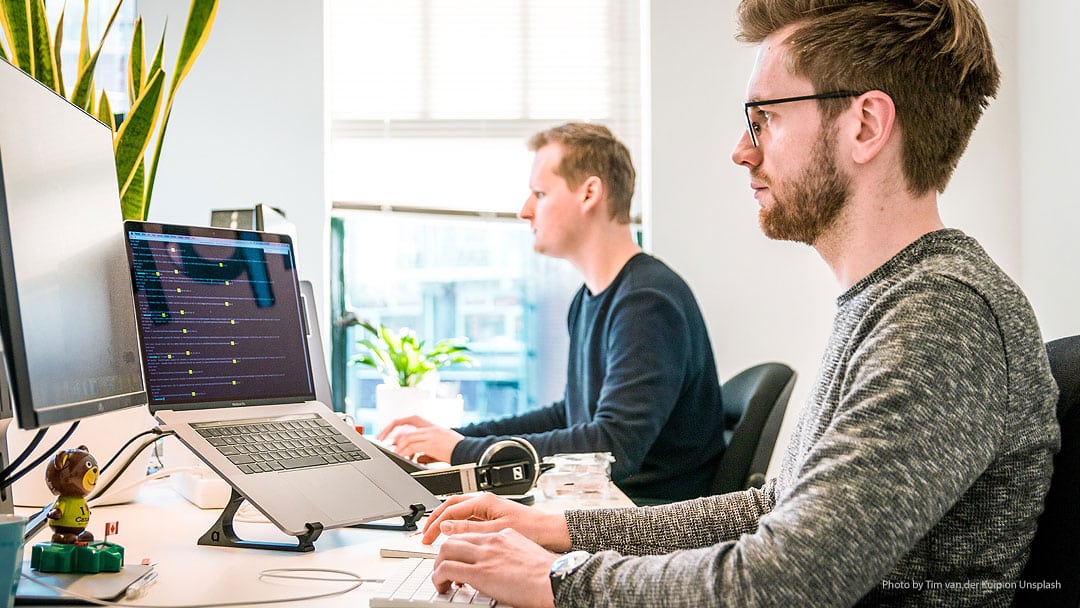 Working with Temp Agencies in Tampa
Navigating the ever-changing job market can be challenging for any business. Whether you need to fill a position quickly, find talent with specialized skills, or simply want to improve the efficiency of your hiring process, a temporary staffing agency can be a valuable partner. But how exactly can a temp agency in Tampa assist your business? What industries do they serve, and what process do they follow to connect you with the best temporary employees? Read on as we explore these questions and more …
How can a temporary staffing agency in Tampa help my business?
There's no denying that trying to find the right talent for your business can be a daunting. It requires time, effort, and resources—all of which could be spent focusing on your company's core business. That's where we come in! Temporary staffing agencies in Tampa like Hiregy are here to make your life easier. We specialize in connecting your business with the skilled workers you need, exactly when you need them.
One of the main ways we can help is by taking care of the hiring process from start to finish. We handle everything from job postings and applicant screenings to interviews and background checks. This means that instead of spending countless hours sorting through resumes, you'll only be presented with the most qualified candidates who are a great fit for your company.
Temporary staffing agencies can also respond to your staffing needs more quickly than you might be able to do on your own. Whether you need extra hands for a large project, coverage for an employee on leave, or help during a busy season, we can find the right people, fast. Plus, our flexible solutions mean that we can adjust the size of your workforce as your business needs change.
What industries does a temporary staffing agency in Tampa typically serve?
Hiregy serves a wide array of Tampa industries, which is one of the things that makes our job so interesting. Our clients range from small to large corporations and span sectors such as healthcare, finance, professional services, retail, manufacturing, logistics, and more.
Because of this wide variety, we have an extensive network of talented professionals in many different fields. Whether you're in need of billing support for a healthcare facility, or a call center representative to field customer questions, we've got you covered.
What is the process for hiring temporary employees?
Hiring temporary employees through a staffing agency is designed to be straightforward and efficient. First, we'll have a discussion with you about your staffing needs, the nature of your business, your company culture, and the type of talent you're seeking. Once we understand your requirements, we'll tap into our network to find the most qualified candidates.
Next, we'll conduct preliminary screenings and interviews. Only candidates who meet your specific criteria will be presented to you. We'll arrange interviews between you and shortlisted candidates so you can be confident in your final hiring decision.
Once a temporary employee is hired, we continue to provide support. We manage payroll, benefits, and other HR responsibilities, allowing you to focus on the day-to-day operations of your business.
What are the benefits of using a temporary staffing agency in Tampa versus hiring directly?
There are several significant benefits to using a temporary staffing agency over hiring directly.
Speed: Staffing agencies have a broad network of available workers, which allows them to fill positions more quickly than businesses can accomplish on their own.
Flexibility: The ability to adjust the size of your workforce based on business needs can be a game-changer. This flexibility can help you handle busy periods without overstaffing during slower times.
Savings: Staffing agencies handle the hiring process, including posting jobs, reviewing resumes, and conducting preliminary interviews. This can save your business significant time and resources.
Expertise: Temporary staffing agencies are experts in the job market. We can provide insights about market trends, salary expectations, and talent availability, helping you make more informed decisions.
Reduced Risk: When you hire temporary workers through an agency, the agency typically assumes many of the liabilities related to employment, such as unemployment claims and workers' compensation insurance.
How do temporary staffing agencies in Tampa source and screen candidates?
Our goal is to find the best possible candidates for your needs, and we use a variety of methods to make that happen. We tap into our extensive network of professionals, use targeted recruitment advertising, and take advantage of the latest technology to source potential candidates.
Screening is a critical part of the hiring process, and we take it very seriously. Every candidate is thoroughly evaluated before being considered for a position. This process includes reviewing resumes and applications, conducting initial interviews, and checking references. We can also perform background checks at your request.
This thorough sourcing and screening process ensures that we can find the best fit for your company, saving you time and resources in the long run.
How quickly can a temporary staffing agency in Tampa fill a position?
One of the main advantages of working with a temporary staffing agency is the speed at which we can fill a position. Because we have a large network of job seekers and use efficient recruitment strategies, we can often fill positions within a few days, or even hours, in some cases.
The exact timeline can vary based on the specifics of the position, such as the skill set required and the level of experience needed. But rest assured, our goal is always to get the right people in place for you as quickly as possible.
Can a temporary staffing agency in Tampa assist with specialized or niche staffing needs?
Absolutely! One of the strengths of working with a staffing agency is our ability to find skilled professionals in a wide range of fields, including specialized or niche areas. Whether you need an accountant with expertise in a specific area of tax law, or an HR professional with specific training, we can help.
Because we work with a wide range of industries, we have developed a deep pool of candidates with a variety of skills. We understand the importance of finding the right person with the right qualifications, and we're committed to helping you with unique staffing needs.
What are the costs associated with using a temporary staffing agency in Tampa?
Working with a temporary staffing agency does involve some costs, but it's important to consider the value and time savings that come with it. The specific costs can vary depending on factors like the type of position, the required skills, and the length of the assignment.
Generally, the cost includes the employee's pay rate, plus a markup for the staffing agency's services. This markup covers things like recruiting, screening, and payroll expenses, as well as taxes and insurance.
By using a staffing agency, you're saving valuable time and resources that would otherwise be spent on the hiring process. This can free you to focus on other important aspects of your business, making it a worthwhile investment.
–––––
From providing quick staffing solutions and saving valuable resources to offering specialized talent sourcing, Hiregy is here to help your business succeed. Reach out today to find out more about how we can support your staffing needs.