If you're like most employers, you're finding that your employees are turning in great work this year, even those working from home during the pandemic. You want to keep them motivated, but without extra room in the budget, is there a way to reward them? The good news is, money isn't everything.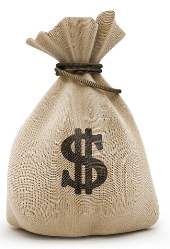 Say Thank You
Acknowledging employees' efforts may seem like a small thing, but it goes a long way. As it turns out, low employee morale can lead to a drop in productivity or even the exit of top workers. There are multiple ways to say thanks — handwritten notes, a cookie delivery, and even simple verbal compliments mean a lot. Another potential payoff — your employees follow your lead and create a culture of praise, keeping each other motivated in a constant loop of appreciation.
Redefine Work Hours
Employees often rank flexible working hours as their top preferred perk. This is especially true now that many are working from home where they need to juggle family needs in addition to their jobs. While not feasible in every industry, flexible working hours — and latitude for making time for doctor's appointments, children, and other miscellaneous needs — can go a long way to keeping employees happy. If you're worried that the work won't get done, start slowly and offer it as a bonus incentive for going above and beyond.
Reward Effort
Even the best employees produce ideas that fizzle into nothing. Not all ideas are winners, but the last thing you want is for employees to get discouraged and stop contributing. Reward efforts separately from results to build an environment focused on creativity and innovation. Rewards can be silly and presented in a casual way. The point is to thank them for investing in your business, even if their ideas don't get implemented.
Create a Hall of Fame
"Employee of the Month" may seem like an impersonal method of recognizing employee achievement, but with a few tweaks, it can become an amazing morale and productivity booster. Vary the reward every month to keep interest high. And make it personal — share a note with your team about what your monthly winner has done to make your company and workplace better.
While employees always appreciate cash bonuses, it's crucial not to overlook the importance of using other rewards for acknowledging their work and efforts. Personalized incentives help to create a unique culture for your company and keep employee morale and satisfaction high, setting your business apart from competitors. They also help to reduce turnover and boost productivity.