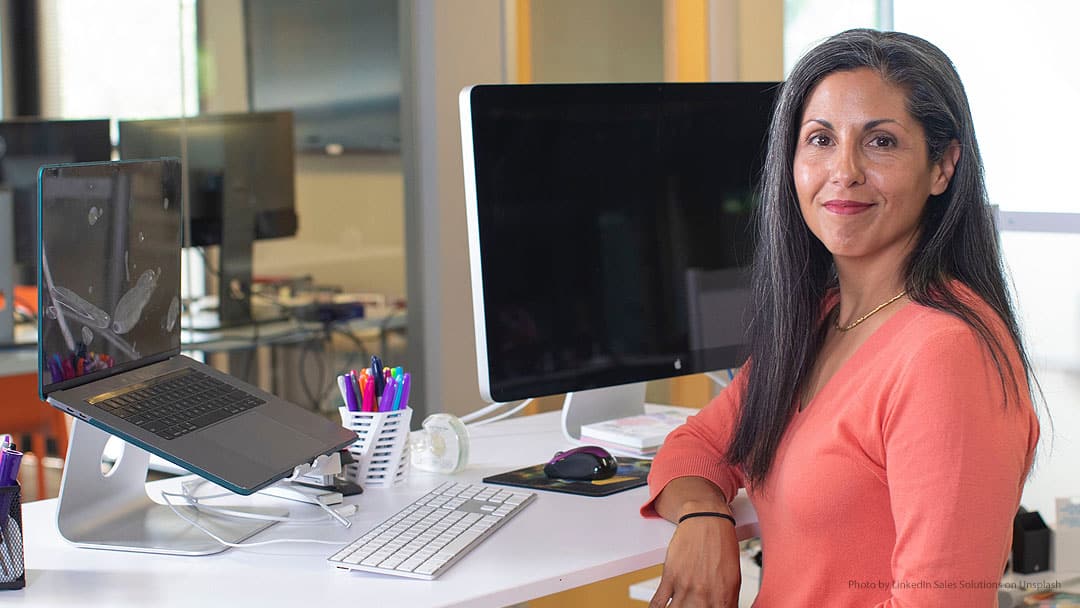 Orlando Staffing Agency Services – A Guide for Employers
Running a business is no small task. One of the biggest challenges you might face is finding the right people to join your team. But guess what? You don't have to face this challenge alone. Partnering with an Orlando staffing agency like Hiregy can offer a multitude of benefits and make your job a whole lot easier. Here are answers to FAQs we get about working with our company and staffing agencies in general:
How can partnering with a staffing agency in Orlando benefit my company?
Partnering with a staffing agency is like having your own team of hiring specialists. We take the weight off your shoulders so you can focus on what you do best—running your business.
Time savings: From sorting through resumes to conducting interviews, we take care of the time-consuming tasks of the hiring process.
Access to talent: We have a wide network of skilled candidates who are ready to work. This can be especially helpful if you need to fill a role quickly.
Reduced hiring risk: We screen all our candidates thoroughly. This means you get only the most qualified people for your team.
Cost-effective: We help you avoid the high costs of a bad hire. By providing qualified, vetted candidates, we reduce the risk of turnover and re-hiring.
How do staffing agencies source and attract qualified candidates for job openings in Orlando?
Great question! Finding the right people for the job is Hiregy's specialty. We use a mix of traditional and modern techniques to find the best candidates.
First, we tap our existing network of job seekers. These are people we've met and worked with before, so we know they're reliable.
Next, we use job boards, social media, and our own website to post job openings. This helps us reach a wide range of potential candidates.
Finally, we go to job fairs and networking events to meet new people who could be great fits for your company. We're always on the lookout for top talent in Orlando.
What is the average timeframe for filling a position through a staffing agency?
Timing can depend on several factors, such as the type of position, the industry, and the qualifications needed. However, we aim to make the process as swift as possible. It could take a few days or up to 2 to 4 weeks for more extensive searches.
Our work includes sourcing candidates, conducting interviews, performing background checks, and finalizing job offers. But remember, our goal is not just to fill the position quickly, but to find the best fit for your company.
How do I make sure that candidates referred by a staffing agency have the necessary skills and experience?
Ensuring that candidates have the right skills and experience is key to our process.
First, we conduct a comprehensive review of each candidate's resume. This helps us understand their skills, experience, and qualifications.
Next, we conduct thorough interviews. These aren't just quick chats. We dive deep to understand the candidate's skills, work style, and career goals.
In many cases, we also conduct skill tests. These might be written tests, online assessments, or even hands-on tasks. They help us verify that the candidate really has the skills they claim.
Finally, we check references and perform background checks. This helps us ensure that the candidate is not only skilled, but also trustworthy and reliable.
Partnering with a staffing agency like ours in Orlando can be a game-changer for your business. It's all about finding the right people to help your company thrive. By letting us handle the hiring process, you can save time and access top talent quickly.
Is it possible to customize Hiregy's staffing agency services based on my specific hiring needs?
Absolutely! We understand that no two businesses are the same. Each company has unique needs, and we're here to meet them.
We work closely with you to understand your specific hiring needs and goals. What type of roles are you looking to fill? What skills are you looking for? What qualities will your ideal candidate have? What's the culture like at your company?
Plus, we're flexible. If your hiring needs change, we can adapt our services to match.
Does Hiregy assist with both temporary and permanent staffing needs in Orlando?
We sure do! Whether you're looking for a short-term fill-in or a long-term team member, we've got you covered.
For temporary staffing needs, we provide well-qualified candidates who can jump right in and get the job done. This can be especially helpful if you have a big project coming up or if an employee is taking a leave of absence.
For permanent staffing needs, we offer a selection of vetted candidates who are ready to commit to your company long-term. We take the time to match these candidates not only to the job requirements but also to your company culture.
No matter what type of staffing needs you have, we're here to provide the right people at the right time.
How do I handle the onboarding process for candidates placed through an Orlando staffing agency?
Onboarding is a critical step in the hiring process. It helps new hires feel welcome and sets them up for success from day one. Here are some best practices for bringing new team members on board:
Preparation: This is one area where your staffing agency can help. Before the new hire's first day, we provide you with all the necessary information about the candidate. This includes their skills, background, and what they're hoping to achieve in their new role. This way, you can prepare a personalized onboarding plan.
Welcome and introduction: Make the new hire feel like part of the team right away. Introduce them to their coworkers, show them around the office, and make sure they know where to find everything they need.
Training: Every job has a learning curve, even for experienced hires. Define a training plan that brings the new hire up to speed as quickly as possible. If you need help, we can lend a hand with this.
Check-ins: Regular check-ins are a great way to see how the new hire is adjusting. These can be informal chats or scheduled meetings. The goal is to make sure the new hire feels supported and has everything they need to succeed.
Remember, a smooth onboarding process can make a huge difference in a new hire's productivity and job satisfaction. We're here to help you make it a great experience.
___
Partnering with a staffing agency like Hiregy can offer a multitude of benefits to your Orlando business. After all, we're all about helping your business thrive! Contact us today to learn more about our services.