Chances are, your business has made a significant effort to hire, train and maintain a skilled workforce. After all, your team members are your most important asset. Are you getting the most out of your investment? January is an excellent time to put plans in place to optimize the performance of your staff and boost team morale in the coming year.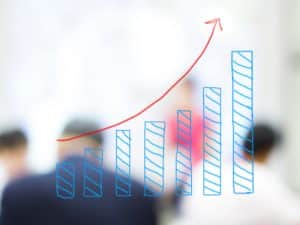 Develop Your Existing Resources: Are your employees engaged in jobs where their skills match the needs of your business? For those who are an exceptional fit, make sure they feel recognized and rewarded for the work they do. If you have team members who have a good track record, but are underperforming in their role, consider training or perhaps a move to a new position. Optimizing the use of the skills you have in-house is an often-overlooked staffing strategy. Placing an existing worked in a position that's better suited to them can save thousands of dollars in hiring and training costs.
Make Opportunities a Reality: How often have you thought, "I wish we had an expert in ___, but we just can't afford it"? Rather than settle for less, make a plan to make it happen. Define the benefits that the position would bring to your company. Put numbers on paper to show how much the business would earn or save if you had these skills in-house. If the figures don't justify a full-time hire, consider working with a Tampa, St. Petersburg, or Orlando recruiting firm that also supplies contract staff. Central Florida recruiting agencies can often provide temporary staff to fill your immediate need while you wait for the right time to bring someone on full-time.
Attract the Cream of the Crop: Once you've made a decision to hire, don't settle for less than the best. Top candidates are not interested in sifting through sub-standard opportunities, so be prepared to define what makes your company a great place to work. Qualified applicants will look to a reputable recruiting firm to steer them to positions that are an exceptional fit for their skills and goals. Find a Tampa, St. Petersburg, or Orlando staffing agency that recruits the type of workers you need, and ask them how you can attract the best talent. Establishing these hiring channels can streamline the hiring process when the time is right.