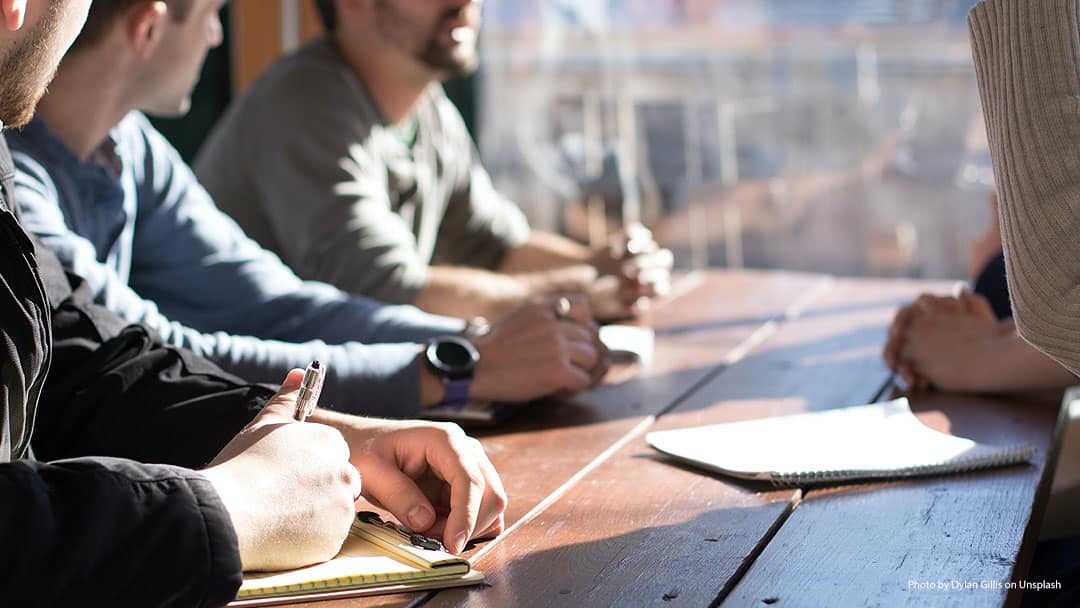 Proven Tactics to Find the Best HR Talent in Florida
The Human Resources (HR) function is a cornerstone of any organization, ensuring that the company has the right talent to fulfill its mission. The state of Florida, with its dynamic business environment, demands a unique blend of HR professionals to meet the evolving needs of companies. This article offers proven strategies to attract top-notch HR talent in Florida.
Understanding the Florida HR Landscape
Florida's HR landscape is as diverse as its economy. The presence of numerous multinational corporations, thriving small- and medium-sized enterprises, and a burgeoning start-up ecosystem makes the Sunshine State a hotbed for HR activity. Familiarity with state labor laws and an understanding of the workforce are essential for HR professionals in this region. The competitive market demands that HR practitioners not only excel in traditional HR roles but are also adept at strategic thinking and executing organizational strategies.
Defining the Ideal HR Candidate for Your Organization
Before embarking on finding the right HR candidate, it's crucial to have a clear understanding of the needs of your organization. Define the responsibilities, experiences, and qualifications necessary for the HR role. But don't stop there; think about each candidate's cultural fit, strategic thinking ability, and capacity for innovation. The ideal candidate should be someone who understands not just the HR function, but also the broader business landscape. They should be comfortable navigating the challenges presented by Florida HR roles, to help your organization remain compliant with laws and regulations, while also being a great place to work.
Leveraging Our Agency's Database: A Goldmine of Florida HR Professionals
As a recruiting firm with a long history in Florida, Hiregy has a curated an extensive database of HR professionals over the years. Our database reflects the diverse HR landscape of Florida, encompassing a wide range of skills, experiences, and industry knowledge. By engaging our services, you tap into a reservoir of pre-qualified HR talent, shortening the time and effort required to fill your HR positions.
Our database is updated regularly to include the best HR talent in Florida, ensuring that our clients have access to top talent in the market. Our deep-rooted connections in the Florida business community also enhance our ability to fulfill your HR staffing needs quickly.
Finding the right HR talent is a nuanced process, especially in a competitive and diverse market like Florida. It requires a thorough understanding of the local HR landscape, a clear definition of the ideal candidate, engagement with specialized HR networks, and leveraging existing resources like our extensive database. Tapping into these assets can significantly streamline your HR recruitment process, ensuring that you have the right talent to drive your organization forward. The meticulous process of matching the right HR professional with the right organization is what we excel at, and we are here to ensure that your organization's HR function is in the most capable hands.
Navigating Salary Negotiations in the Florida HR Market
Securing top HR talent in Florida requires a well-structured negotiation process. A thorough understanding of prevailing salary trends for the various HR roles Florida offers, along with the competitive benefits packages, is crucial. For a comprehensive outlook on employment and salary trends in the HR sector, the Bureau of Labor Statistics' Occupational Outlook Handbook can provide valuable insights."
Having a detailed and realistic salary benchmark, being transparent about salary ranges and benefits, and showcasing growth opportunities within your organization are strategies that can help your company navigate salary negotiations effectively. Engaging a recruitment firm with deep insights into the Florida HR market can also play a crucial role in guiding you through competitive and successful salary negotiations.
The Role of Specialized HR Networks in Florida
Our state hosts a range of professional HR networks and associations, which are great for HR professionals in Florida. Organizations like the HR Florida State Council and local SHRM chapters offer platforms for HR professionals to network, learn, and grow. Engaging with these networks can open doors to a community of seasoned HR practitioners familiar with what HR roles Florida entail. By fostering relationships within these networks, your organization can enhance its visibility, making it easier to attract top talent when the need arises.
Tapping into Florida's Universities and HR Development Programs
Florida's educational institutions offer robust HR development programs that produce high-caliber HR professionals ready to tackle industry challenges. Establishing a strong rapport with these institutions can create a sustainable pipeline for fresh, ambitious HR talent. Here are some strategies:
Form partnerships with university career centers and faculty to promote your organization.
Actively participate in career fairs and workshops to interact with potential candidates.
Offer internship and co-op programs to provide practical experience to students and evaluate them for future employment.
Keeping Up with HR Industry Trends in Florida
It's important to stay up to date on HR industry trends. Engaging with HR professional bodies, attending local and national HR seminars and workshops, and subscribing to reputable HR publications can provide invaluable insights. It's also beneficial to foster a culture of continuous learning within your HR team, encouraging them to share knowledge and insights on emerging HR practices and technologies.
Ongoing Training: Ensuring Your HR Talent Remains at the Forefront
Investing in the ongoing training and development of your HR staff can help you maintain a competitive edge. Tailored training programs can address the specific challenges faced by HR talent in Florida. By identifying areas of improvement and engaging experts to conduct training sessions, and through encouraging your HR staff to pursue relevant certifications and advanced degrees, you can ensure that your HR department remains at the forefront of industry advancements.
Engaged for Your Success: Our Commitment to Your HR Recruitment Needs
Our agency is committed in helping with your search for top HR talent. Our in-depth understanding of the Florida HR market, combined with our extensive database of pre-qualified candidates, sets us apart as an invaluable partner in your recruitment journey. Here's how we commit to your HR recruitment needs:
We provide a highly personalized approach to understanding your unique HR needs and culture.
We tap our extensive network of contacts to attract, evaluate, and shortlist the most suitable candidates for your HR roles.
We offer post-hire follow-ups to ensure a smooth transition and successful integration of new HR hires into your organization.
Navigating the unique HR landscape in Florida requires a meticulous approach. Partnering with a recruitment agency with local market insights and an extensive candidate database ensures a streamlined recruitment process. Our dedicated services ensure that your organization is poised to attract and retain the best HR talent, propelling your organization toward its strategic objectives.
Let Hiregy partner with your business for success. Discover how our expertise can help you find top-tier candidates who seamlessly blend with your company culture. Learn more about our tailored and elevate your hiring process.