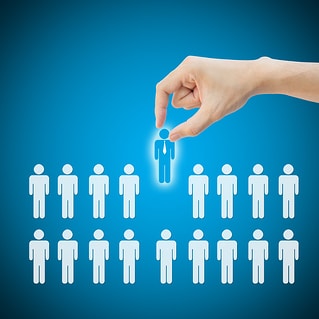 Have you ever wondered why some companies seem to attract top talent, again and again? Have you ever wondered why your organization may have high turnover? Aside from the position and salary, there is something else at play that is a powerful force in attracting top talent to a job — and keeping them.
So what is it?
Work culture. Having a positive, engaging, and supportive work culture can make a huge difference for current and potential employees.
If you want to learn how to attract top talent, use these tips as a guide:
Create a Great Company Culture
A job is often where people spend the majority of their time, more so than with friends or family. If you want to attract top talent, the position needs to be more than just a job — but a lifestyle. In order to do that, it's crucial to create a great company culture that consistently puts employees first. This means listening to employees, supporting them, and making some time for fun every once in a while.
If you have a great company culture, your employees will be more motivated to do well, and they will also spread the word to their peers that your company is a great place to work.
Do Things Outside of the Box
To create an enjoyable and vibrant company culture, it's important to think outside of the box a little. While it's nice to have casual Friday and let employees bring dogs to work, there are so many other things you can do to truly create an environment that people want to return to. Consider having a flexible vacation policy, or mandatory time off for birthdays.
Take a page out of the Do Something Culture Book, which clearly outlines all the perks of working there. As a nonprofit, they know that people aren't there for the salary, but they have expertly crafted a work culture that is fun and supportive — with karaoke, fun Fridays, and even a month long sabbatical after two years.
Always Be Networking
To attract top talent, you have to always be networking. Maybe there are no positions open now, but if you meet someone amazing, stay in touch with them. It's much easier to actively recruit someone you know would be a good fit, rather than weed through random applications. Think of networking as a sort of talent bank you can pull from when the time is right. Top talent is likely to know other top talent, too, so having them in your network can help the recruiting process.
In short, if you want to attract top talent — and keep them — create a work culture that people want to come to every day. This means going beyond some of the trite perks like free coffee and casual Fridays, but something more meaningful and values what employees bring to the table.
How do you attract top talent?  Let us know in the comments section below.
Hiregy is a professional recruiting and staffing agency located in Tampa and Orlando.
Keep up with Hiregy online at hiregy.com, and make sure to check us out on Facebook, Twitter, and LinkedIn.