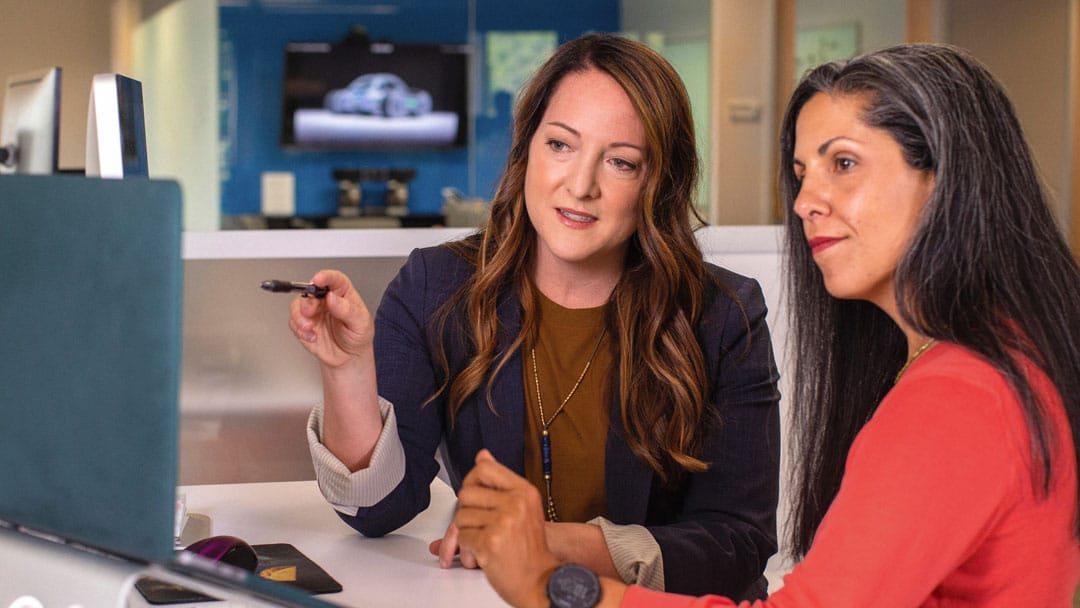 Recruiting a talented workforce has always been critical to success for Florida employers. That's why Hiregy puts together a quarterly snapshot of hiring trends for the markets we serve, including Tampa, Orlando, and Jacksonville. Our goal is to help businesses understand the factors influencing our job market, so they can find ways to attract the best and the brightest. Here are the trends we've been watching over the last few months:
Florida employers are going the distance
Inflation. Rising interest rates. Elections. Global conflict. The pandemic. Again and again, Florida business owners have risen to the challenge in uncertain times. Their resilience in 2022 has been inspiring. They're still optimistic about growing their businesses and still want to find their next great hire. They're just navigating a little more cautiously than they were at the start of the year, taking more time to make full-time offers and setting aside nice-to-have roles until the new year. They're also growing more interested in contract-to-hire workers. This flexible staffing strategy gives both employers and job seekers a chance to test drive the relationship, while alleviating stress for existing employees who might otherwise be asked to pick up extra work, especially during the busy holiday season. If both sides are happy, the contractor may come on full time.
Florida employers are still facing hiring hurdles
Historically low unemployment continues to be an issue for Florida employers. Top prospects are still receiving multiple offers (and counter offers) when they consider new roles. In addition, those who want to remain employed full time are passing on contract opportunities because they feel confident that full-time jobs are out there. And those who are willing to accept contract work may keep one eye roaming for a full-time option.
Remote work also continues to be a point of tension between job seekers and employers. Leaders want their teams in the office, and workers are not as keen to go. This has left both sides negotiating and accommodating, trying to strike a balance between the two perspectives. The end result is usually a hybrid position, often with in-office perks to make coming back to the office more enjoyable for all. Anecdotally, there are signs that a return to the workplace is picking up steam. Across the markets Hiregy serves—Tampa Bay, Orlando, Jacksonville and surrounding areas—rush hour traffic is increasing and office building parking lots are fuller.
Change is on the horizon
Even though the labor market has shown strength amid uncertainty, we do expect to see layoffs down the road. This will result in more candidates looking for work, and in tandem, greater willingness by job seekers to accept contract roles. This could have a side benefit for Florida employers that have struggled to keep existing team members happy with their wages over the last 12 months as they've needed to increase starting salaries to attract new hires. Contract workers usually earn a higher wage than salaried employees because they provide flexibility to their employers and don't have access to company benefit packages. This could make it easier for employers to justify paying them more without offending their long-term, salaried employees.
Finance and human resources workers are in high demand
Finance and HR team members are having a busy Q4. Part of this is the natural cycle of year-end bookkeeping, open enrollment management, and Q1 planning. This year, however, finance and HR workers are also facing heavier workloads due to the pace of hiring over the last year. Their employers need additional help behind the scenes to keep up with budgeting, expense management, payroll, and benefit administration. This is translating into growing competition to fill finance and HR positions, and these roles can be difficult to fill even when hiring is steady. Employers need to move quickly on candidates who match their needs.
What can employers in Tampa, Orlando, and Jacksonville do to attract the best candidates?
Hiregy recommends stepping back to consider what your business can do to set yourself apart and gain candidates' attention and trust. A good place to start is by telling the story about what makes your company unique and better than others. Do your team members have better work-life balance than folks who work for your competitors? Do you offer more channels for career advancement? Do you have an exceptional company culture? Ask your team members why they work at your company—they can tell the story better than anyone else.
Whatever makes your company unique, put it at the top in your job descriptions. Share it with everyone on your team (added bonus: this can help with retention too), and offer a referral bonus to anyone who introduces you to a prospect who ends up getting hired. Post about it on social media. Mention it in presentations to prospective clients and the community.
And don't forget to leverage the database of recruiting firms like Hiregy. We talk to thousands of workers each year and stay in touch with them throughout their careers. We know your business, and we know the type of person who will do well in your unique culture. In addition to helping our clients find full-time workers, we also offer contract-to-hire services and solutions.
Contact us today to find out how we can help your business connect with exceptional candidates.