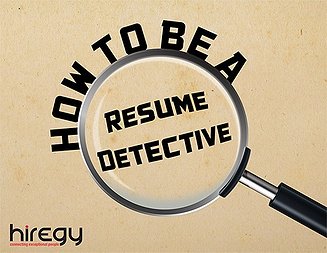 How To Be A Resume Detective
A resume is often a hiring manager's first exposure to a candidate. Within every resume there are clues that show whether a candidate is worth the investment of time and resources necessary to advance them to the interview stage of the hiring process.
The goal of this guide is to turn hiring managers into Resume Detectives, eagle-eyed recruiting gumshoes that can sniff out the perfect candidate from a simple 8.5″ x 11″ piece of paper.
Downloading How To Be A Resume Detective will teach you how to spot:
Resume red flags.
If a candidate perfectly matches the job description.
Overqualified candidates.
The dangers of the Job Hopper.
…and more!
Fill out the form on this page to download your copy today!
Download How To Be A Resume Detective